Build a carbon-positive food forest with us!
Each product you purchase directly contributes in building a carbon-positive and sustainable food forest on a 35+ acre land. This food-forest in turn restores the soil, builds water-tables, increases bio-diversity, supports a vast majority of flora and fauna, absorbs CO2, reduces methane emissions, integrates life and most importantly, empowers the micro-farmer!
Spiced Honey Gulkand | Premium | 100% Natural | Refined Sugar-Free Gulkand | Sun Baked | Ayurvedic Remedy | Glass Bottle
Regular price
Sale price
Rs. 260.00
Unit price
per
Sale
Sold out
View full details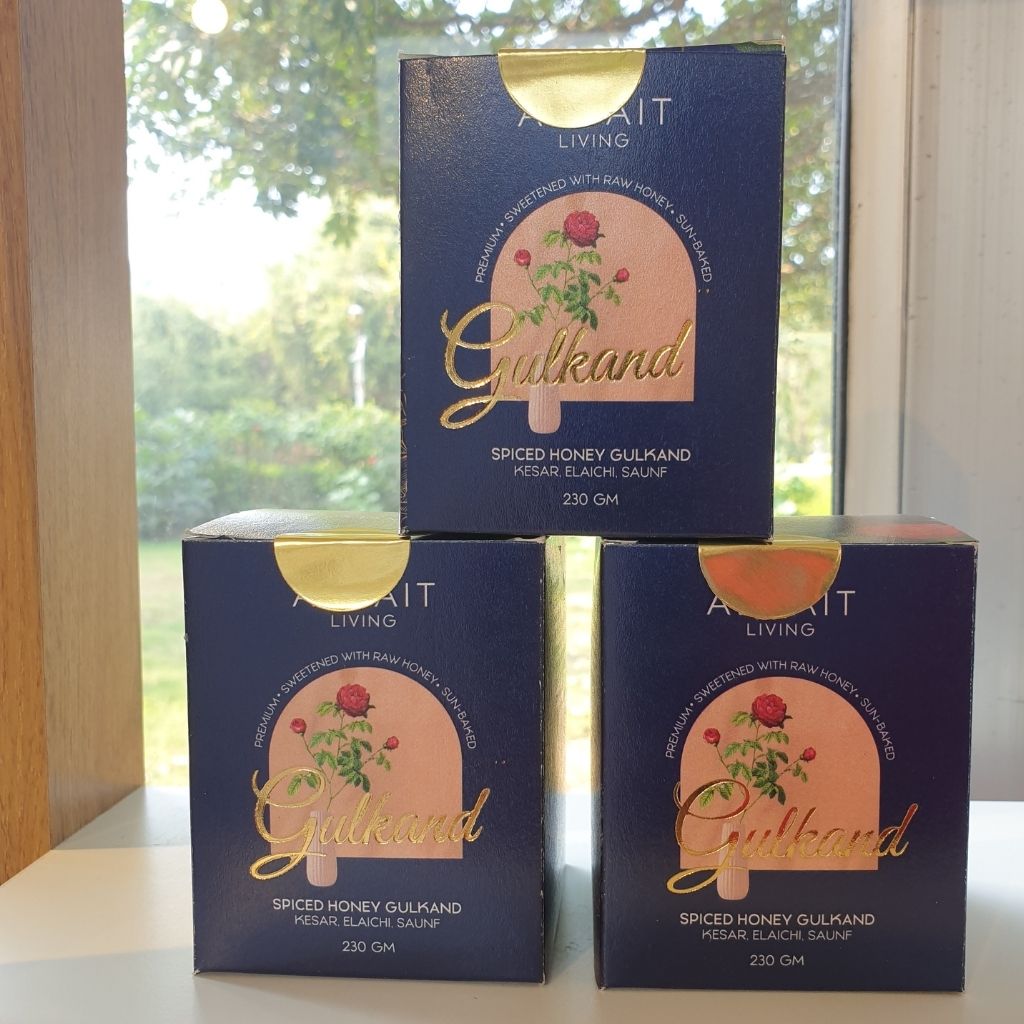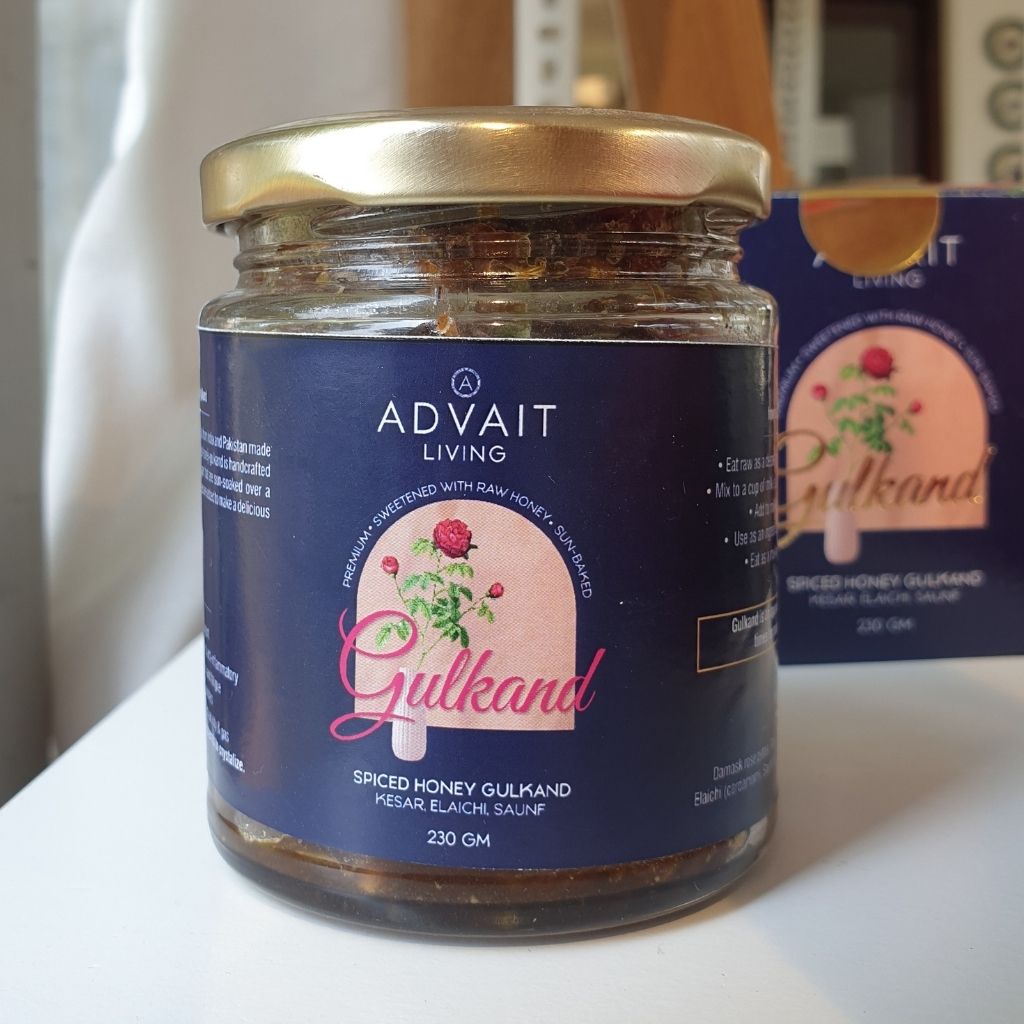 More reasons to choose us!
Customer Speaks
My son's favourite!

"I feel I have struck gold with Advait Living products . The desi ghee and mustard oil are the best I have had in a long time. They remind me of my childhood when we used to get them in unadulterated form. My son has his food only with Advait ghee. I love their Tulsi Mala rice and Kesar and Jaggery . The quality of their products speak for themselves."

SHIVA SINGH

Sustainable agriculture is the need of the hour!

Women farmers like Meenakshi and Sonu are breaking the ceiling and shaping much-need and necessary conversations between growers and consumers! It's been the missing link. Our collective action can only make a real impact!

Kudos to both of them!

SONIKA BHASIN

100% Satisfaction!

As a cancer survivor, i had to move towards clean food. and what better than organic food from Advait Living Farms.

SHVETA MEHRA
Regenerative Farming
Traditional agriculture is contributing 14-33% of Green House Gases. Regenerative farming is ushering in practices that produce food while restoring our relationship with earth. More powerful than organic, regenerative farming can potentially restore soils, clean air, underground water, biodiversity and even flavourful and nutrient-dense produce.
ORGANIC Vs REGENERATIVE
Journey with us!
PODCAST

Farmers need not be climate victims, rather they can lead and become 'climate champions'. Real sustainability comes from the planet's ability to regenerate. And farmers can easily fast-track positive-climate action.

FULL PODCAST OUT NOW

LISTEN

ACADEMY

Learn to grow & earn from a productive food forest or even a tiny vegetable garden in this unique 3+ hour course that shares best practices and demonstrations. Recommended for beginners and serious growers.

PREVIEW

FARM TOUR

Journey with us as we build a regenerative farm. Sometimes we win, but mostly we are humbled to know that there is still much to understand and learn.

GALLERY